Our Story
In the face of institutional racism and growing disparities for Black scholars as a whole within Denver Public Schools, Warriors for High Quality Schools brought forward an application for a school model specifically designed to educate Black scholars.
Historically Black Colleges and Universities were identified as the foundational model for successfully educating Black scholars and producing Black excellence in every imaginable industry. A central component of the school's model, in addition to the curricular foci, is serving as a community center.
The vision established a school setting with high standards of excellence and serves as a safe space to explore self and black history. The vision also encompasses educators who cultivate authentic relationships with scholars.
About Robert F. Smith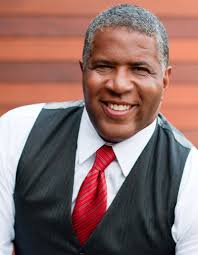 Robert F. Smith is the Founder, Chairman and CEO of Vista Equity Partners. Mr. Smith is a graduate of Denver Public Schools (East High School), Cornell University and Columbia University. Vista currently manages equity capital commitments of over $58 billion and oversees a portfolio of more than 60 enterprise software, data and technology-enabled companies that employ over 70,000 people worldwide.