Enrichment
Robert F. Smith STEAM Academy has multiple enrichment opportunities. Many educators sponsor their own programs and clubs. Take a look at what we are offering!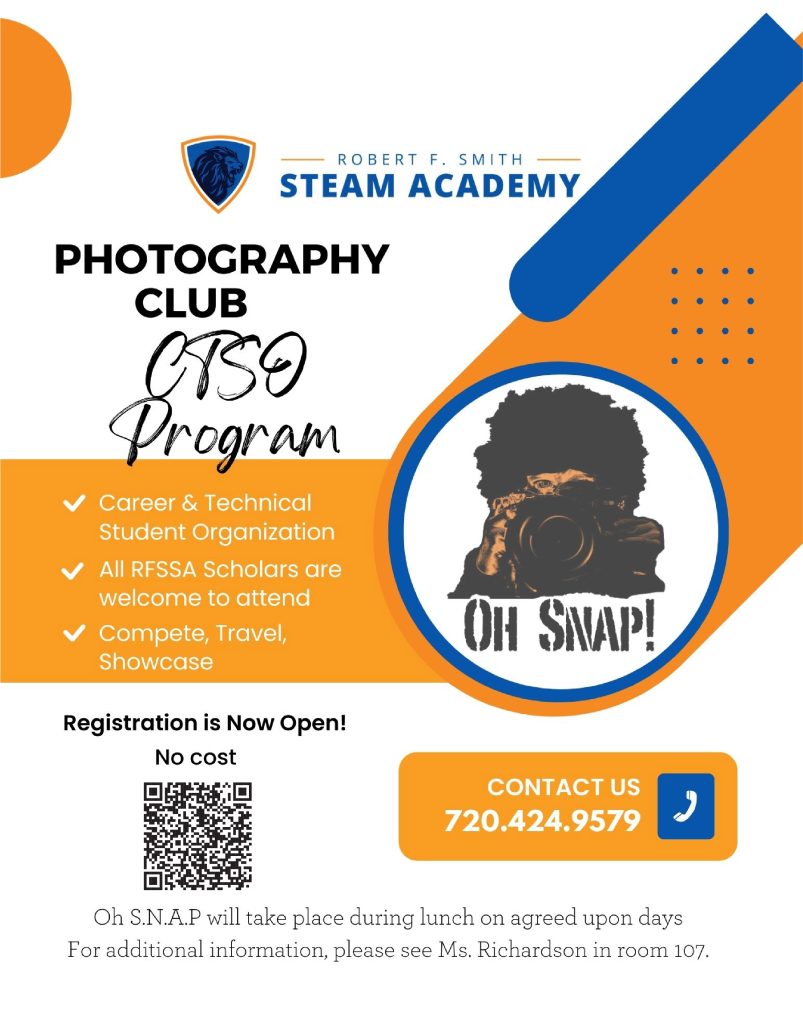 Are you interested in photography? Join Ms. Richardson's Oh SNAP club! This club will meet Wednesdays and Fridays during lunch. Scan the QR code to register or click here to register! Please see Ms. Richardson in Room 107 for more information.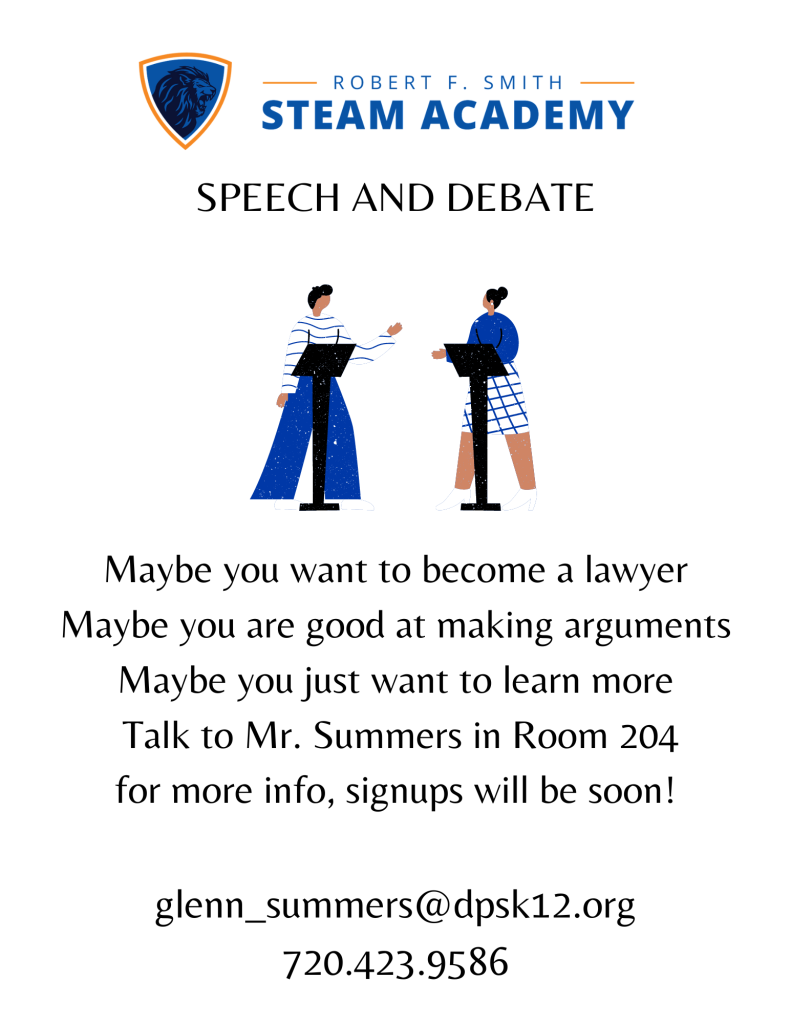 Are you interested in being a lawyer? Or are you good at making arguments? Join Mr. Summers' Speech and Debate team! Visit the STEAM Debate Team website for more information! Please see Mr. Summers' in Room 204 to sign up.