Dress Code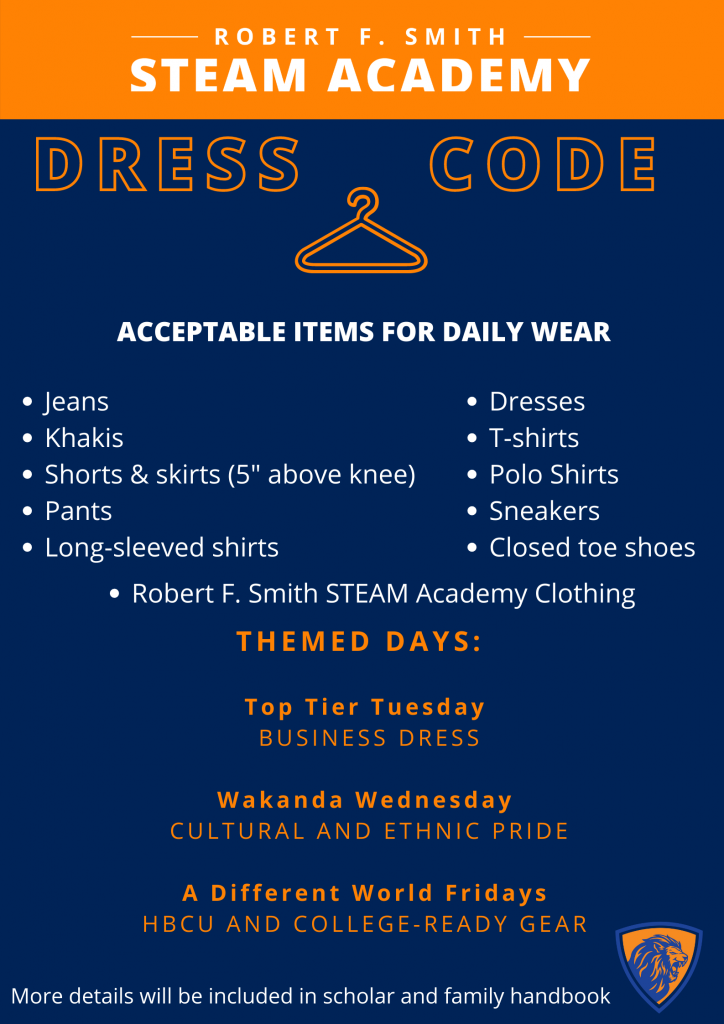 Acceptable Items for Daily Wear:
Tank tops with straps no less than two inches in width and able to keep undergarments covered at all times. White undershirts are not permitted on their own.
Dresses, skirts, and shorts are allowed if no more than 5 inches above the knee while standing.
Jeans are allowed.
Sandals are acceptable footwear. Please note: Only closed-toed shoes can be worn in Physical Education and Science (during labs) to ensure scholar safety.
Additional details to follow in the Scholar/Family Handbook
---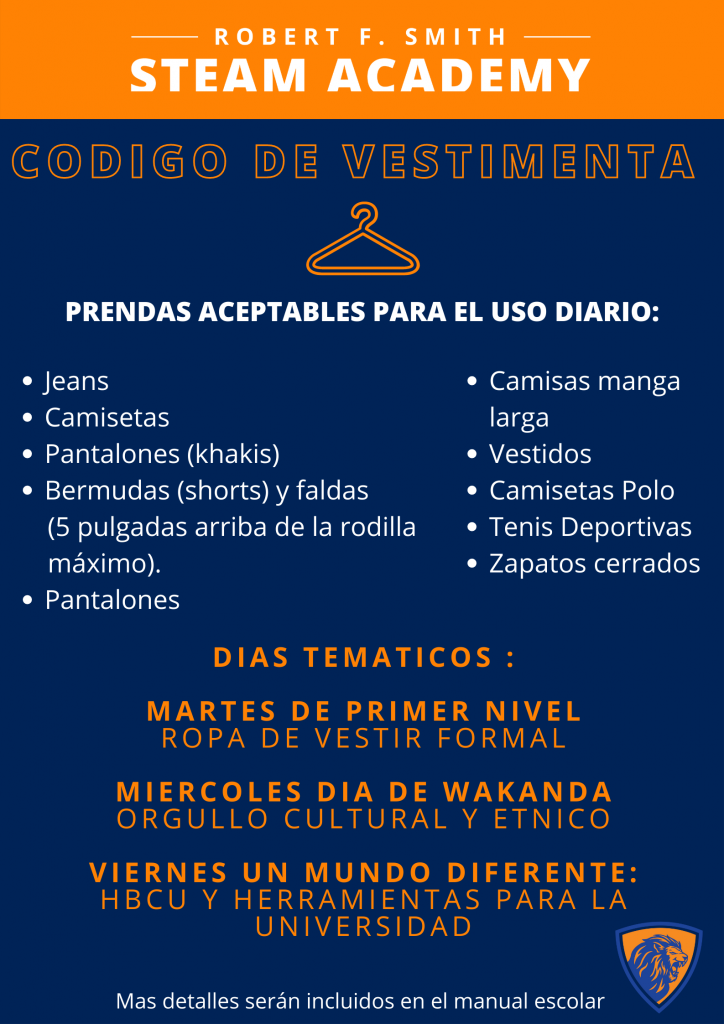 Camisetas sin mangas con tirantes de no menos de dos pulgadas de ancho y capaces de mantener la ropa interior cubierta en todo momento.
No se permiten camisetas blancas solas.
Se permiten vestidos, faldas y pantalones cortos si no más de 5 pulgadas por encima de la rodilla mientras está de pie.
Se permiten jeans.
Las sandalias son calzado aceptable.
Tenga en cuenta: Solo se pueden usar zapatos cerrados en Educación Física y Ciencias (durante los laboratorios) para garantizar la seguridad de los estudiantes.
Detalles adicionales a seguir en el Manual académico/familiar