Meet the Principal: Shakira Abney-Wisdom
Posted September 14, 2020
In August of 2019, leaders from the Warriors for High Quality Schools community organization stood before the DPS Board of Education to propose a new kind of high school in Far Northeast Denver. A school modeled after Historically Black Colleges and Universities (HBCUs) that would serve students using a S.T.E.A.M. (Science Technology Engineering Arts and Math) and project-based learning approach. On that day, August 22, 2019, the Board voted unanimously to move forward with opening the school.
Fast-forward a year and the school is well on its way. After a local and national principal search held over the summer, Ms. Shakira Abney-Wisdom was selected as the school's founding principal.
Recently, we sat down with Ms. Abney-Wisdom to learn more. Our conversation gave us insight into her background, her perspective and details on the new school model– and left us excited for what's to come.
What path led you to become the founding principal of this school?
I grew up in a small town in New Jersey, but I always knew I was supposed to see and do more. The desire to have impact, to make a difference has driven me throughout my life. I've also held on to the optimistic belief that just about anything is possible and certainly worth giving your best effort when you try. From that place, I have applied myself in each role and opportunity. In return, the hope and passion I invested produced results that created more opportunities.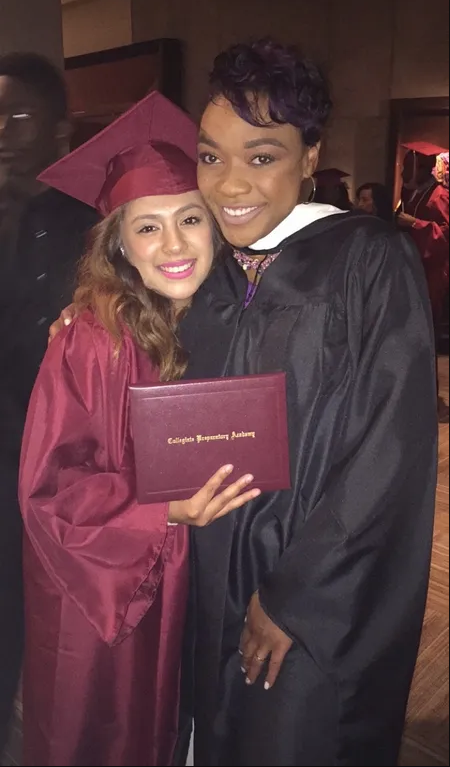 Each experience refined skills within me and prepared me to step into the next opportunity well-prepared. I don't look at one opportunity, one moment as "the thing" that prepared me to lead this work. My experiences as a Founding Corps Member of City Year at Montbello High School, as a teacher and Instructional Coach at Collegiate Prep Academy, as a Ritchie Principal Resident at North High School, and as a Doctoral student at Florida A&M University, have prepared me to lead authentically.
I firmly believe in the importance of each moment and the lessons we learn from our successes and losses. They translate to our ability to steward greater responsibility. And this moment is certainly an honor. This experience is one for which I am prepared, supported and committed to continue learning.
Who do you consider a mentor or role model? How have they made a difference in your life?
The role models with the deepest impact encouraged me to share my ideas and fostered a sense of pride and self-worth. That support has been a powerful force throughout my life. I am grateful to say my village is invested in my success. Chief among them is my Mom.
My mom taught me to do all things in excellence. She lives by example, modeling the importance of trusting yourself and holding firmly to what you believe. She instilled the importance of independence, taught me to speak my mind and to laugh and find joy even in difficult times.
What do you think is the role of an educator?
Everyone has something unique to offer. The role of an educator is to ensure the special aspect of each student is able to shine through in a safe environment. In our school context, it is important to center three components in each decision that is made: Blackness— an understanding of and pride in one's self, history of Black people and culture in the world; Inclusion— normalizing difference and creating the space for creative collaboration in the classroom and community; An Interdisciplinary Focus— the ability to see connections between different subject areas and solutions that require more than one approach to create lasting change. All three components are grounded in authenticity, relationships and community– qualities that make a world of difference in the classroom and in a person's life.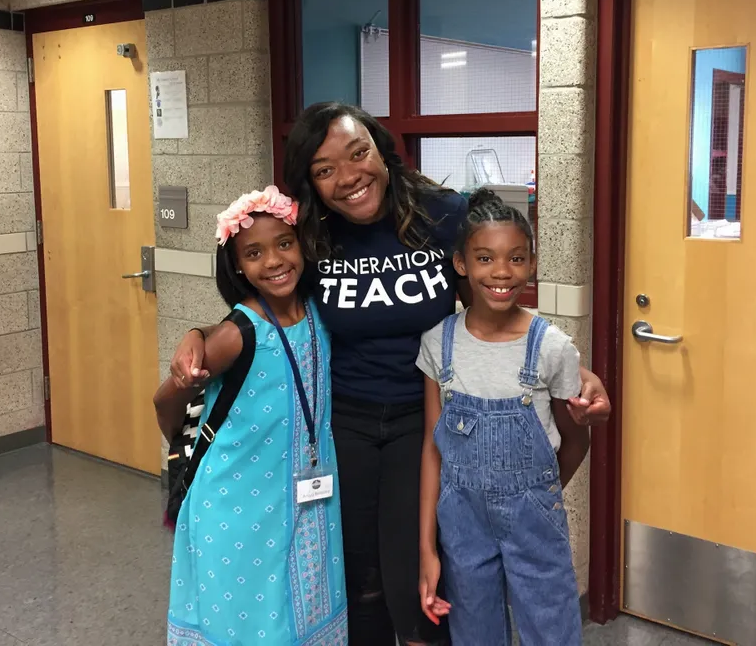 Tell us about the HBCU component of the school.
There is no experience on earth like being in a space that is created with the sole purpose of building a sense of self, pride and purpose. Being a scholar and learner at a Historically Black University is an experience that has impacted my leadership, my confidence and helped me refine the way I communicate with and relate to the people and world around me. The opportunity to create a similar space for scholars in the secondary school setting will alter the trajectory of students' experiences in exciting ways. Having a sense and understanding of self before entering the world –either through college or career– will establish a strong foundation for the ways in which students show up in every space and place they enter. For me, self-love is central to the development of the whole child and is central to the mission and vision of our school.
Tell us about the STEAM component of the school, how will this impact students' learning?
Science Technology Engineering Arts and Math (STEAM) as an education model that gives opportunities for learners to actively engage in critical thinking. STEAM education establishes a framework where students can experience concepts firsthand by developing solutions to real issues. Understanding the impact of something you create builds a sense of self that encourages inquiry and discovery. STEAM is the vehicle for academic empowerment and ownership.
Tell us about the Project-Based Learning component of the school, how will this guide students' learning?
"Why are we learning this? Will I ever use this again?"
These are frequently asked questions in traditional classroom settings. But in a space where each aspect of the content contributes to something tangible, something the students get to craft and create, these questions are readily answered.
Ownership is a central component of project-based learning. It's more than a singular assignment, rather a contribution to the research in a way that hadn't existed before. Project-Based Learning requires creativity, teamwork and the willingness to take risks in order to grow.
What are the main goals for the school?
The purpose of this school is to nurture the next generation of leaders through deep understanding of self, reverence for a powerful past, and hope for the possibility the future holds. Our school is designed to elevate Blackness– culture, history, and impact– and support the development of scholars and contributors in every aspect of society.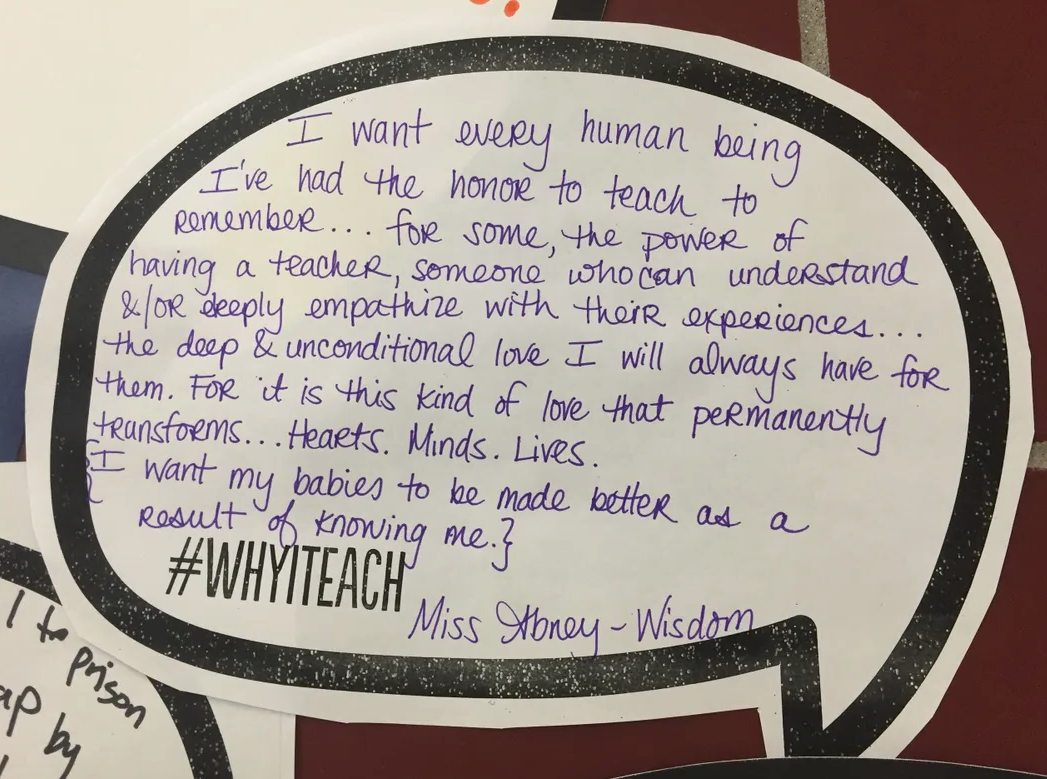 How can families learn more about the school?
Families interested in learning more about the school can sign up for our monthly newsletter. We will discuss different components of the school and what students and families can look forward to next year.
We will also be hosting "coffee chats" on Facebook Live to connect with students and families and respond to questions in real-time. Details will be shared in our newsletter and on our website soon.
The school will open its doors to the founding ninth-grade class in August 2021 for the 2021-22 school year. Families and students who are interested in enrolling can do so during the School Choice window which opens in January 2021. 
Interested families can also sign up to receive regular updates from the school here.