Important Announcement Regarding Enrollment at Robert F. Smith STEAM Academy
Posted February 22, 2021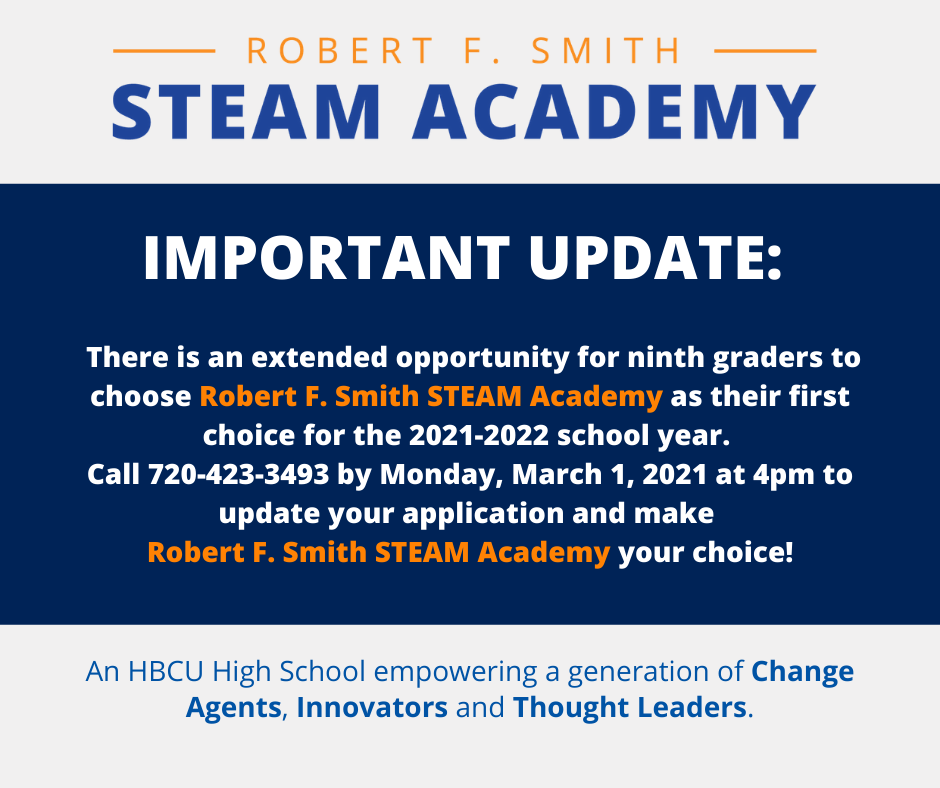 During the first round of SchoolChoice, the DPS Choice and Enrollment department incorrectly identified the address for Robert F. Smith STEAM Academy in the SchoolChoice system. Because of this error, you may have missed the opportunity to select Robert F. Smith STEAM Academy on your SchoolChoice application. 
The Robert F. Smith STEAM Academy is a new High School in the Far Northeast Enrollment Zone and will be located at 4501 Airport Way, Denver, CO 80239.
If the address affected your school Round 1 SchoolChoice application for next year, please connect with the DPS Enrollment Services Team by Monday, March 1 at 4 p.m.Please call the Enrollment hotline at 720-423-3493 and they will help you with your student's application over the phone.
If you have any questions, please email robertfsmith@dpsk12.org