Black History Month Family Dinner
Posted March 15, 2022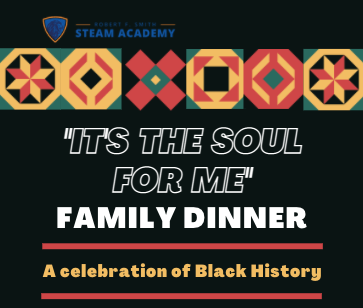 On February 28, 2022, Robert F. Smith STEAM Academy brought together families, students, staff, and community members to commemorate Black History Month 2022. Scholars shared their perspectives regarding Black History, its significance, the need for inclusive education, and art that celebrates Black lives.
Watch the full video:
Take a look at our scholars in action!